Earnings Pack For Week Ending 2/3/17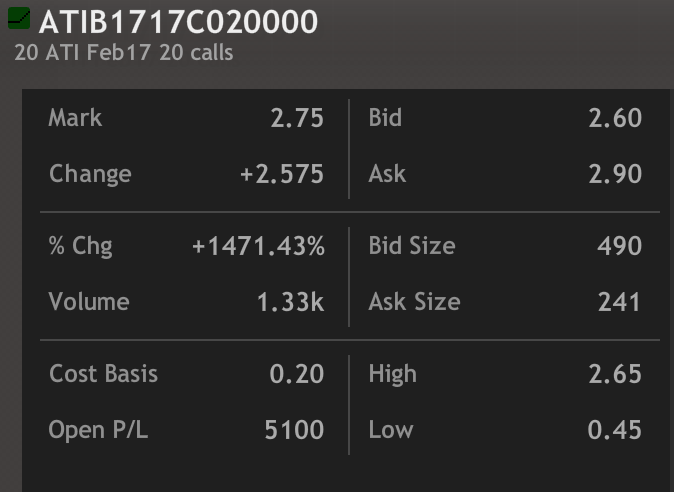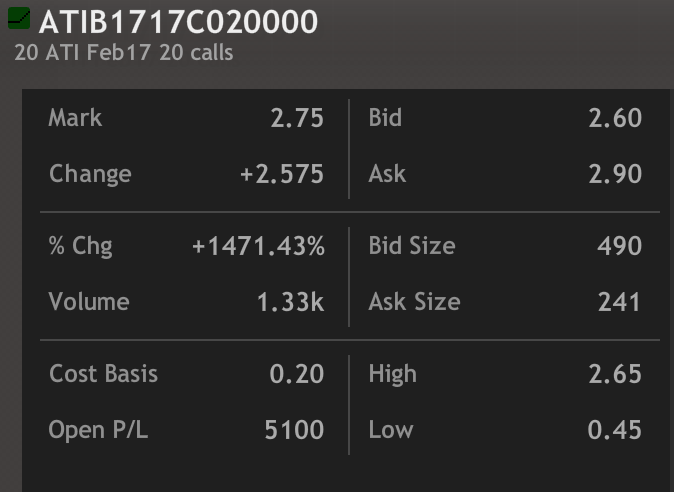 Earnings Pack For Week Ending 2/3/17
In depth options analysis for earnings week of 2/3/17. Focus on price, implied volatility, 1-day expected move on %/$ basis, along with in depth. Suggested trade ideas for some of the biggest movers.
The spreadsheets in this pack are representative of the implied volatility relative to its historical volatility going into a company's earnings report. This will give you an idea of whether or not a stock's options are "expensive." Each day there will be in dpeth write ups and earnings plays that can potentially pay, check the earnings pack daily at 3:30pm for the completed lineup for that day and the next morning.
Highlight and in depth analysis for some of the larger names on the week. Daily earnings lotto plays (last packet's lotto plays net a 370% return on an even distribution basis). Implied volatility analysis for all companies announcing earnings this week.
Names highlighted:
Monday:
ARLP
AMG
EPD
IDTI
RYAM
BOFI
DHT
RMBS
PKG
PFG
GGP
Tuesday:
UAA
HOG
S
OFG
MAN
CNX
COH
ABC
SMG
PCAR
ZBH
XRX
ALLY
HCA
NS
WDR
CIT
PNR
NUE
SPG
TMO
AET
VLO
MA
NDAQ
DHR
PFE
UPS
LLY
XOM
X
AMD
MTCH
WNC
VIAV
OCLR
ALGN
MTSI
CE
OLN
ARNC
EA
CHRW
ILMN
AAPL
AFL
EQR
BXP
CB
APC
Wednesday:
PBI
TUP
MTOR
MTH
USG
VNTV
MPLX
MDC
MO
JCI
MPC
IR
ADP
WEC
ANTM
BAX
PPL
D
QRVO
CGI
CRUS
MTW
CAVM
MLNX
SFLY
EW
PRXL
KEX
HOLX
CDNS
TSCO
IAC
SYMC
FB
XL
LNC
CBL
WFT
OI
ALL
LCI
DOX
AMP
RGLD
UNM
MET
LM
AGNC
Thursday:
KEM
BDC
RL
KLIC
SIRI
NOK
EL
GPI
VIRT
CDK
RFP
ALV
AZN
PENN
SNA
XYL
BLL
R
BSX
CME
HRS
CMS
AOS
RDS.A
CI
LAZ
PH
DLPH
EQT
BDX
GLPI
IP
COP
BCE
SPH
XEL
ETN
MMP
MMC
PM
MRK
DATA
DV
GIMO
GPRO
BRS
FEYE
SKYW
FTNT
DECK
ELY
ATHN
HBI
MSI
AMZN
CMG
HIG
CY
AMGN
ES
CSC
V
ESS
Friday:
WETF
AN
ADNT
APO
HSY
LYB
CLX
PSXP
PSX
WY
ATW